TAG APP
Know which personnel are en route and when they are safely demobilized in real-time by allowing them to check-in to and out of an event by using their personal Android or iOS smartphone devices. Establish accountability like never before. Personnel can now check-in to the INTELLIGENT ACCOUNTABILITY™ system from anywhere using the power of their Android or iOS smartphone.
Know what personnel are in bound in real-time
Know when personnel are safely demobilized
See all TAG APP checked-in resources within SalamanderLive
Receive assignment updates on your smartphone
Check-in as an individual or a collection
Automatically updates SalamanderLive™ with personnel activity for accurate and detailed reporting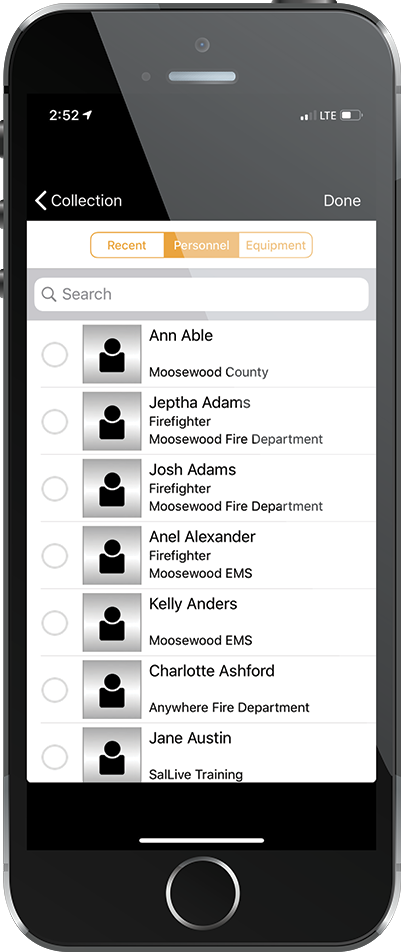 TRACK APP
Enhance situational awareness by tracking resources in the field, scanning TAGs for on-scene accountability, searching for resources via qualifications, and conducting PAR on any Android or iOS device.
ICS tracking of resources in the field
Automatically confirm that scanned credentials are valid and up to date
Download resources directly from SalamanderLive
See all TRACK APP checked-in resources within SalamanderLive and / or all resources checked into an assignment
Scan Salamander accountability TAGs for tracking on-scene
Send field level data back to SalamanderLive for off-scene visibility
Automatically updates SalamanderLive with personnel activity for accurate and detailed reporting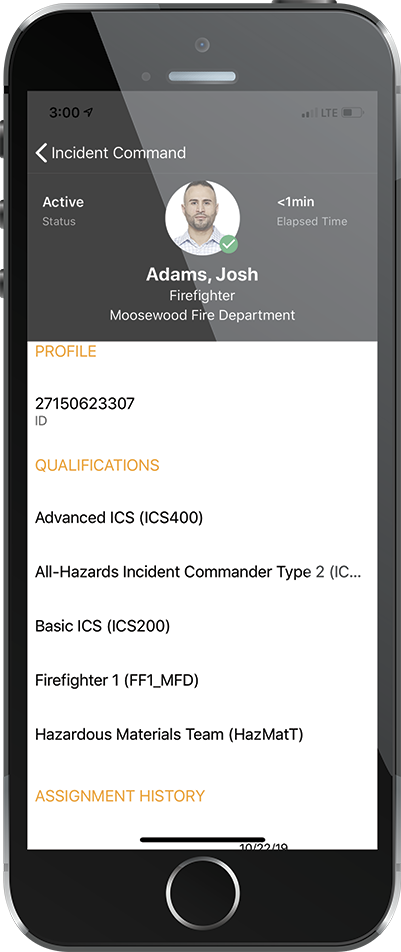 Issue, return, adjust, and audit assets within the app to track the issuance and return of equipment as well as make adjustments on-the-fly. Know which people have been assigned assets and link the issuance of an asset to an event.
Easily know where equipment is at, at all times
Associate issued equipment with an event
Easily update the status, quantity, image, and add comments on assets
Run reports through SalamanderLive